Glass Harp Multi Media Scrap Book Welcome!
HOME
GH @ iTunes
Order CD's
Music & Movie Clips
Concerts
Contact
Early history




Highlights of the Akron Civic Theater Concert

5 /22 & 23 / 97
May 25, 1997

My comments: The May 23 concert was awesome!!!!I hope they continue to play together and record some new material. It was a blessing to see these Special Friends together again. It was like being transported back to the early 70's when my friends and I would travel the Cleveland-Akron-Canton area to see them perform their magic.Thanks Dan,John,and Phil my dream came true. GOD BLESS YOU
May 25, 1997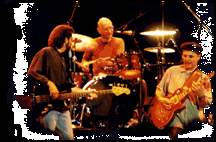 My comments: I just got back from the Friday night conert in Akron. The concert was unreal. I hope that maybe a new Glass Harp album might be coming out.
May 27, 1997
My comments: I just returned from the Friday night show of the Glass Harp reunion. What a show and what a blessing! I have been fortunate enough to have been able to spend some time with Phil on several occasions in the past and it was great to see him again and to meet John and Dan. Please keep me informed of any other Glass Harp news. I live in Atlanta and would like to swap stories with any other G.H. fans. Regards,
May 27, 1997
My name is Retta.
My comments: ABSOLUTELY INCREDIBLE! The show was so good Thursday night that I went back to the Civic the next morning and got tickets for that night (A little frivolous maybe, but it was well worth it). Today is Tuesday, 5/27 and I'm still smiling from the pure and simple enjoyment we all experienced in Akron. I wish you could, if only for a moment, experience what
we in the audience do while you're on stage. I can't thank you enough for the opportunity to enjoy the music - LIVE. Please say you'll do it again soon!
May 24, 1997
My comments: Words cannot describe how good the Akron show on May 23 was! Absolutely wonderful! Loved the whole show, but the biggest surprise was ending the night with Crossroads! I loved it!
Photos courtesy of: Bob Stokes, Jet Jenkins, Chris Bell.
---
GLASS HARP Vintage Photo Gallery
---

Site design by jsferra@aol.com
"David and Goliath"/ Live Audio